If you're looking to cut your sugar intake, beware! Sugar can hide out in crazy places. It's not just found in cupcakes or donuts. Here's a list of some not-so-obvious foods with potential for high sugar content:
1. Salad Dressings: Salad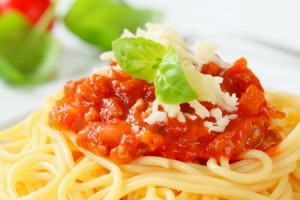 dressings are notorious for being sugar bombs. Be sure to check the label to be sure the dressing is worth the amount of sugar per serving.
2. Canned Pasta Sauce: Your favourite can of marinara may not be your friend after all. Canned foods are often packed with sugar and preservatives. Avoid the sugar overload and buy organic, sugar-free pasta sauce. Or if you're feeling adventurous, make your own!
3 Flavoured Coffee Creamers: Your morning double double may be holding you back! Those tasty creamers are loaded with sugar and high-fructose corn syrup, which can mess with your body's ability to feel full. Instead, create your own creamer with dairy and an all-natural Stevia for sweetness.
In general, it never hurts to read labels to make better decisions. Cooking more and eating out less is one way to control your sugar intake. It's challenging to know exactly what you're eating when you dine out. Take control of your health!